Hot Smoked Salmon Side- Large
Hot Smoked Salmon Side- Large
Premium Sea farmed salmon from the Marlborough sounds
Air-dried, traditionally manuka smoked, and boneless.
No additives, just a little salt. Ready to eat.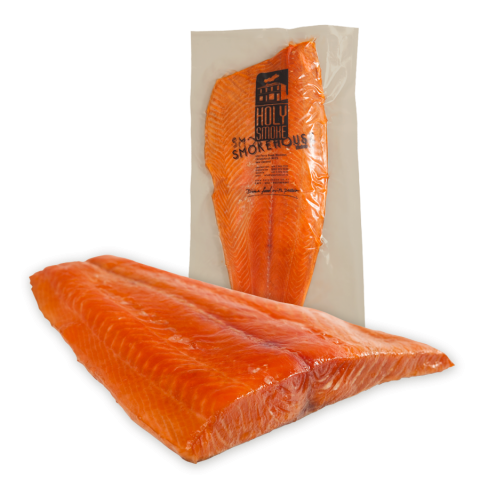 Serving Suggestions:
Serve at room temperature
Open the pack, place on a serving plate or wooden chopping board, and crack some black pepper over if you desire.
Great for self-help service with a fish slice or a simple kitchen knife.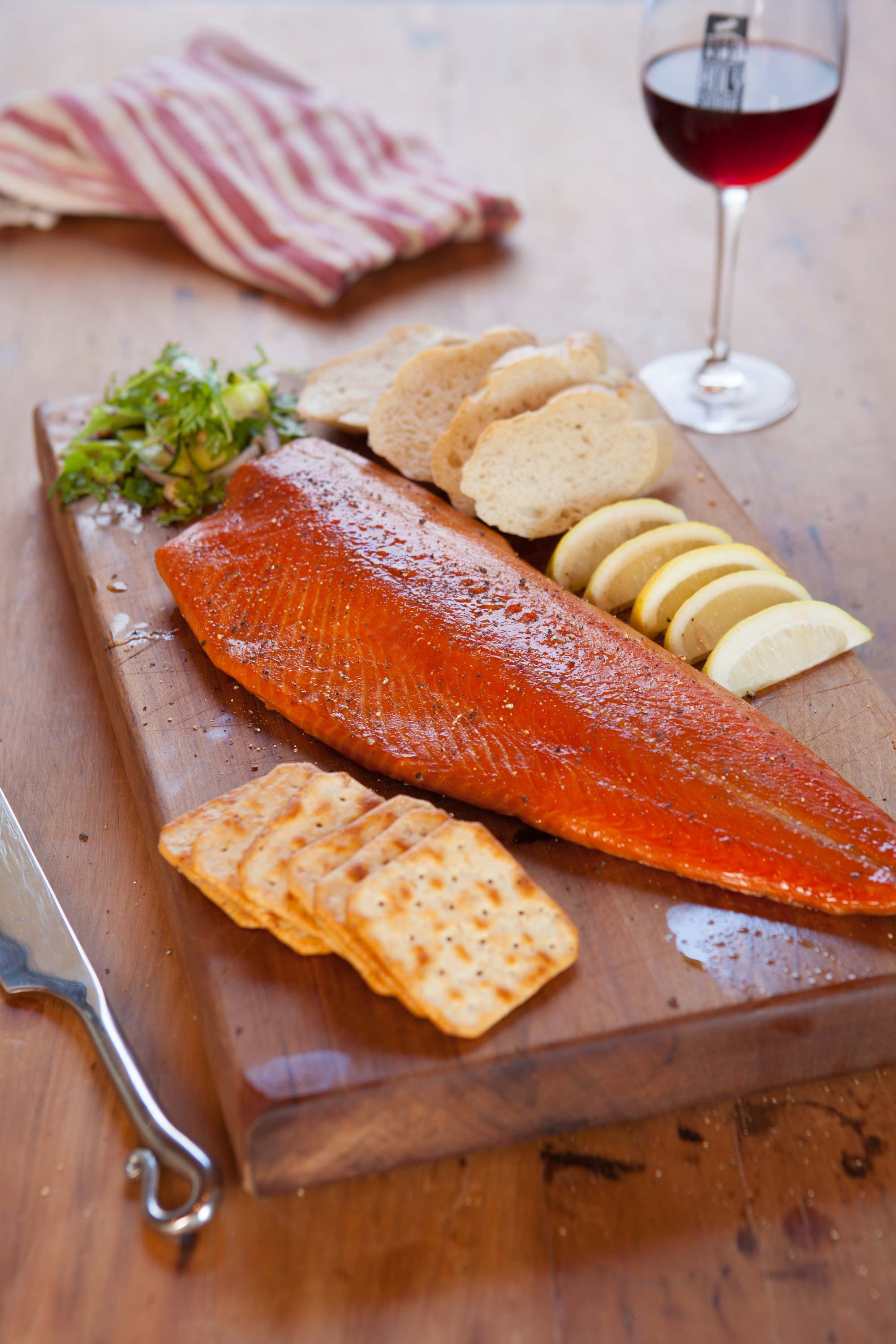 The ultimate gourmet entree, present with crackers, breads and a little garnish, and let people serve themselves.